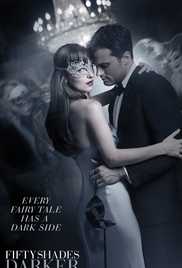 Directors: James Foley
Writer: Niall Leonard (screenplay), E.L. James (based on the novel by)
Stars: Dakota Johnson, Jamie Dornan, Eric Johnson
Second installment of the trilogy describing the relationship between college freshman Anastasia Steele (Dakota Johnson) and young business tycoon Christian Gray (Jamie Dornan), which continues just after the outcome of the first, when Anastasia is overwhelmed And desolate before the power exerted on her by the mysterious Christian. Its initial magnetism has transformed itself into a dangerous game of sexual domination, and for that reason the young woman decides to move away from him as much as possible and to start a new life from scratch. After his break with Christian, he will take a job at a Seattle publishing house.